First time in my adult life took me to the Shoemaker was after a pair of boots worn so hard that I created some air vents. Good for odor, less good for wet conditions. Damn angry, I stood and barked at the world in General and the lost concept of quality in particular. Having to mend shoes after a few months of use was nothing that could allow. The Shoemaker looked surprised at me, Cook? You are not your shoes, this is just maintenance. The next ten minutes I got me a quick lesson in shoes and the noble art of shoe care. Now, three years later, I thought I'd pass on this knowledge to you readers. Therefore, I have again gone myself to Davidson's shoemaking on school Street 33. Over a steaming cup of coffee and with inalienable skomakeriets scent that accompanied it became two-hour shod topping for my ignorant ears.
Master Davidson is the cobbler in the third generation. Only 29 years old, he talks about fotdon with such authority that there is no doubt that he has read in the blood. in 1998 he hit up the gates to its own operations. Since then, the shop had a proper facelift and previously content to mend your shoes, providing he today even Crockett & Jones, r. m. Williams and Sea Avenue for those who want to grow old with your fotkompanjoner.
For that we would not get caught in a theoretical discussion of lipp, lip and everything else that your shoes are made up of, I chose to take with me two own pair of footwear. These are the shoes I bought without a second thought on the quality, but which I provided would hold any kind of standard, then they were not free. For us, they now stand as the reference point when the Shoemaker meets with rejection and highlight the common flaws of nonsensical shoes.
First off, we have a few Sanddojor. Purchased during this season and with a price tag of 2 500 SEK.
"The first thing I look at is the leather quality. It can often be difficult to assess, but are nevertheless very important. Then I check on construction. How the sole is sewn and of course also its quality. Last I check at the seams. Unfortunately, it is difficult to do without tearing up the shoe. Often it will be to go through the back door and look at the construction. If there is a well constructed shoe usually mean that not cheated with the seams.
-In this case it is the tops very flexible. It is a thin tanned leather that is almost nappaaktigt. The problem is that it will have a scarred surface quickly. On the other hand, it may be the meaning of this particular shoe. The ability to age and patina is what makes it so wonderful. How you want the shoe to be growing old depends of course on what style it has. Personally I prefer brown leather since it has very different possibilities to be refined over the years. A black shoe is a shoe in my books. With a thicker leather and a stiffer soles to reduce the risk to the skin will crack. Even if the sole is soft and flexible, I would assess the quality of this skin is perfectly ok, if not good. It is an advantage of "stilettos", although there are cheating with quality when it comes to other pieces is the skin rarely bad.
-The design is nothing further. The seam that you see around the sole is probably framed for show and has no function. It will only look expensive. Sole itself is very thin and klackbasen are made of some form of fibre paperboard. Had I been you so I had replaced it directly to a base in leather (which goes on about 350 SEK). It will have a chilling effect which makes it more comfortable to walk in the shoe, in addition, the base longer and age more attractive. Then it's the leather sole and if you plan to use the shoes for fall/winter in Sweden you have to put on a rubber sole (can cost you 300-400 USD). Leather insole is made for inomhuspromenader or dry sidewalks and so do not see Swedish winter, only to accept. On the whole, the shoe barely approved.
Over to my mockafavoriter, manufactured by n.d. c, that fyndats during the summer for 1 350 SEK and with an original price tag of 2 700 SEK.
-Even if this shoe is not randsydd (we'll get to that later) is it anyway Blake stitched and actually quite well-done. This, in and of itself started to glue into the uppers (leather is the shoe) and the sole, but finally, have you sewn firmly through the sole of the shoe.Grating comes from German durch meaning through. This means you have to tear down the seam before the sole can come loose from the shoe.
-In the case of the leather is the suede and it is always difficult to decide if it is really supermocka or if it's the usual column. Suede is also the meat side and grain leather is the blank page where the hair previously set. When you skin an animal's skin is very thick, so splitting it into several parts. It cleaves the skin. Of the column, you can brush up on one side and have a Mocha that is not meat but instead spaltmocka. It does not give the same quality, but when it comes to Suede, the difference is not so great. Many common footwear has unfortunately also slit the skins. Here you take the column and put on a thin plastic film which makes it look like shiny and fine ovanskinn. The problem is that the skin has a much greater tendency to fold and crack.
-Leather sole is also here, but I see that you have joined them in dry surface which is good. The most important thing you need to think about with suede shoes is not to get them down and keep them dry. If you treat them right, they shall be able to keep itself attractive for up to ten years. I think that the shoes seem to be good, but would never spend more than 1500 crowns on them. Better than this is not quality.
I don't know if I'm sitting with a long nose. I have not bought any of the pairs for their durability. At the same time, I get a little sweaty when Markus beats down on errors and deficiencies with the shoes. Two things that constantly recur in our discussion is the concept of welted shoes and the definition of hand-stitched shoes. It turns out that I myself abused concepts.
-It happens every day that people come into the store and ask about the shoes I sell are hand-stitched. I usually answer that Yes, they are, but can never really understand what they mean. Even the crapigaste of crapskor, made in China of the chained slave women who work 20 hours a day, is handmade. There is no machine that does the job but there are hands that are holding the shoes when the seams are sewn or glued soles. Then there is the difference between how much time you spend on each shoe and the knowledge that lies behind, but all shoes are handmade. The term "handmade" is completely irrelevant and say nothing about how the shoe is manufactured.
-Actual shoes (shoe Potter's own definition) are welted.Randsömmen itself is the seam that secures the sock against uppers and there is a seam you never see. "what separates a randsydd shoe from other shoes is that all details of the shoe are stitched which gives a superior durability compared to shoes with glued parts. If you are interested in buying a shoe of best quality will you therefore ask for welted, not handmade, shoes.
Knowledge is power, and although I feel powerful after this lesson, I am still not rich and then a couple of welted shoes start at 3,000 euros (purchase of Sands the cows was painful enough in itself), the Dr. Yes before they lägrar my hall carpet. While we're on the topic of good shoes, I am curious. Where are made the best shoes?
-You should have shoes of class, you look to Northampton, England. Of course we hear people talk about Italian shoes, but I can't even count them. Northampton was originally a tannery town and then it was there the best skins were placed even the best shoe manufacturers there. The Church has its factory there, Crockett & Jones. Many of the more prestigious fashion houses have their shoes made in those factories. You fly into their own designers who together with the factory's skokonstruktörer brings out new models. This is a manufacturer of world class, but for the actual shoe found nasal sören is Edward Green. The factory mainly sells its shoes at John Lobb on Jermyn Street in London. They are a few employees and spitting is not directly out of shoes. Certainly matches the Crocketts handgrade collection Green's shoes, but smaller Edition offers more exclusivity. In addition, owned by Hermes and I can imagine that in part accounts for the production of fashion house shoes and leather accessories have been made.
Markus would still like to point out that it does not matter how well-made pair of shoes is if you don't take care of them properly.
-I have received a couple of Allen Edmonds, that with proper care will last up to twenty-five years, but that in a year been torn so hard that they went to crumble.
How do you avoid that mistreat their favourite shoes?
do not use shoes daily.Ideally, you should let them rest for two days between each use. When it comes to footwear, so of course they breathe, but they do not have time to let out all the moisture your feet produced if they don't get the rest. The result is that the salts from the foot sweat (which is about 4 cl per day for each foot) will drain tanning acid in the skin and in the end is the skin as dry and durable that paper. Skin that is moist slit five to ten times as fast as if it were dry.
trees, nothing new, but something that surprisingly many barriers to use.
-When I come in with my IKEA-blocks of plastic, I get the evil eye by Markus.
Shoe trees will of course be in the wood. Plastic bends and doesn't provide as much firmness to the shoe and, above all, it does not help the shoe to remove moisture. Wood has an absorbency that me veterlig plastic lacks. One thing that is important to keep in mind is to not tighten the shoe for the hair. Are you using the wrong block, it can do more damage to a utility. Shoe pad shall be hard and as far as possible, correspond to your foot. Block's basic function is to span out the skin, which means that it does not crease, something that makes the shoe will last considerably longer. Tighten it too hard will stretch the skin out and folds when you go with the shoe. It's a silly thing to skimp on then you can get decent shoe trees for about 150 $.
wipe the outside of your shoes after you have used them. They have become dirty or wet, it is only producing the cloth.It can be a hassle for the moment, but it saves the shoes in the long run.
lubricate and impregnate your shoes regularly.Again, it is easy to let idleness steer, but keep in mind that it's the little things that are necessary to your shoes will stay nice longer.
I put Myself in my throat when I hear that there are two days of rest required for my shoes, but understand what Markus says. I have previously purchased shoes without a given that they will be used in several seasons. Now old age (closer to 30 than 20), I have increasingly come to be charmed by the idea of classic shoes that can go through fads. Still is my purchase behavior characterized by seasonal consumption, but I am still curious to hear what it is required to call their shoe collection complete. Markus adds forehead furrowed, but after five minutes produced all that he feels a need to (it is a lot about how many shoes you need for each season, what is a season and how long it is). Before you start jumping up and down because there are no sneakers with the image, try to remember the context in which we find ourselves. Hopefully you guys like I enjoy the genuine picture that face you. Maybe not the world's coolest footwear, but still a collection that command respect. Just like the Shoemaker, except that he is cool and command respect.
Gallery
With Sultan Kosen Stock Photos & With Sultan Kosen Stock …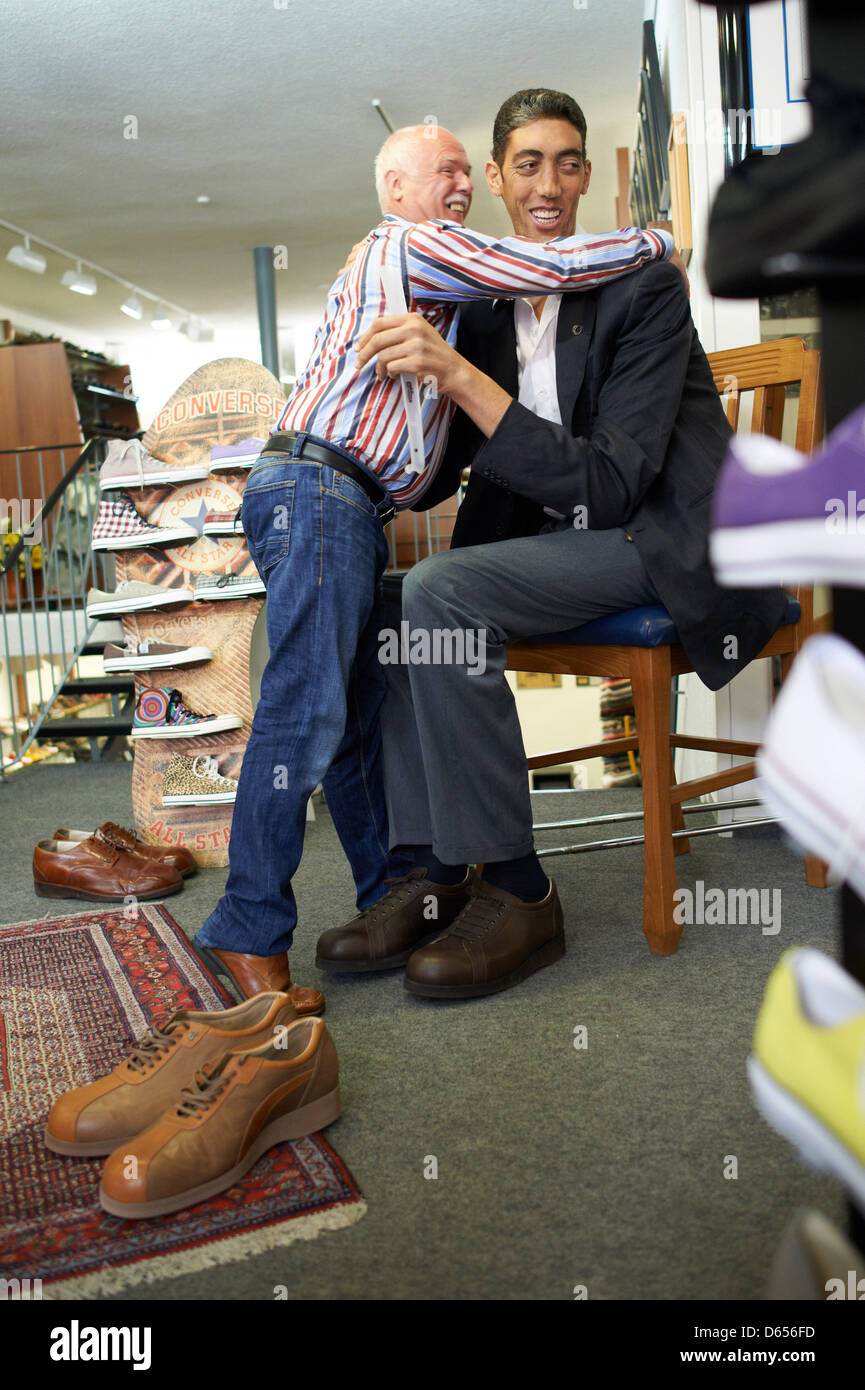 Source: www.alamy.com
World's hottest models make millions
Source: www.usatoday.com
BOOTS FROM MOJSTRANA ON THE ROOF OF THE WORLD
Source: www.slo-list.com
World's tallest woman dies
Source: www.telegraph.co.uk
With Sultan Kosen Stock Photos & With Sultan Kosen Stock …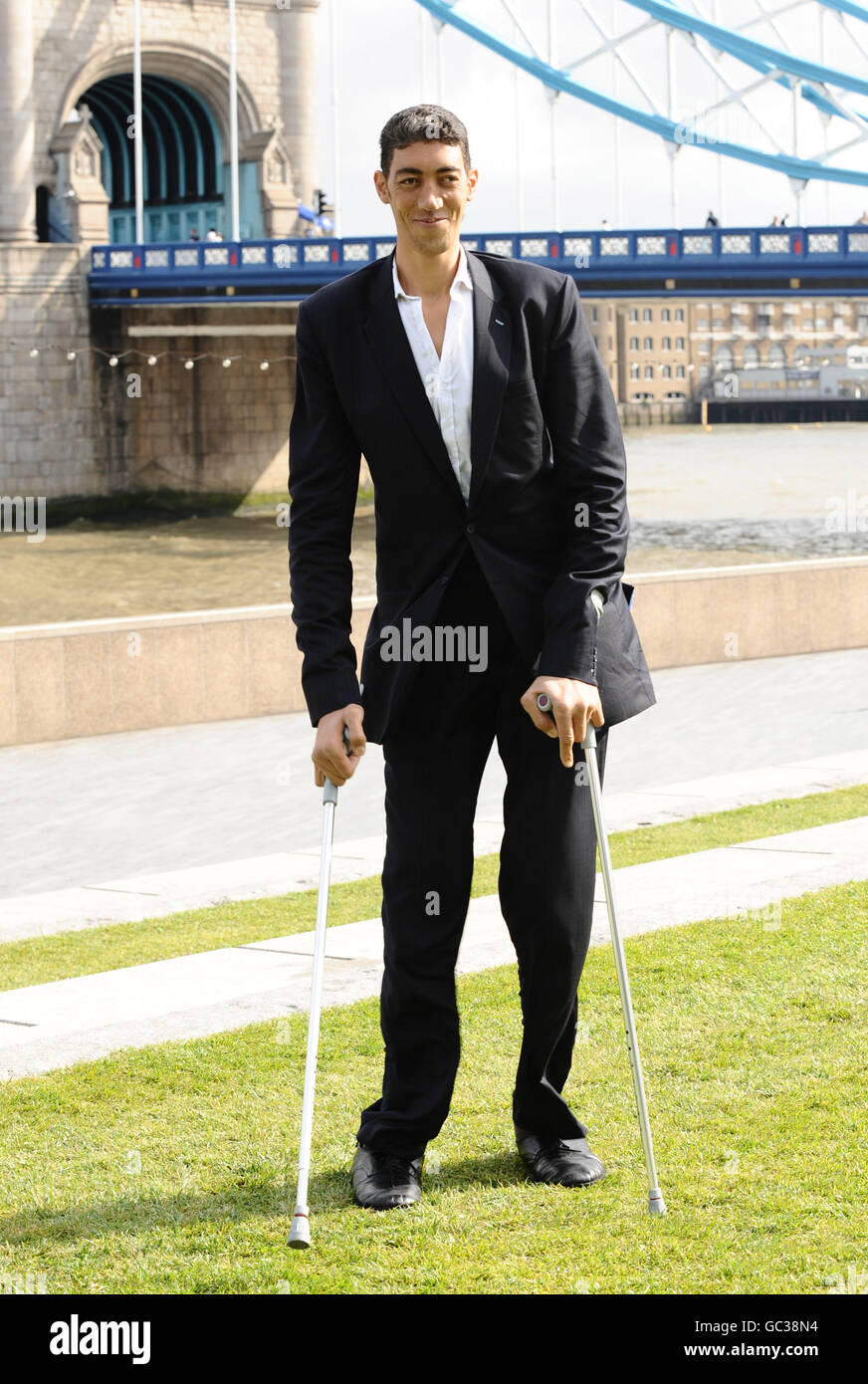 Source: www.alamy.com
The Future Of Fashion: 10 Wearable Tech Brands You Need To …
Source: www.forbes.com
Telemonitoring Solutions to Prevent Chronic Disease …
Source: www.eeweb.com
Trippie Redd reportedly quit Travis Scott's Astroworld …
Source: www.altpress.com
Jimmy Choo purchase just the start, says Michael Kors CEO …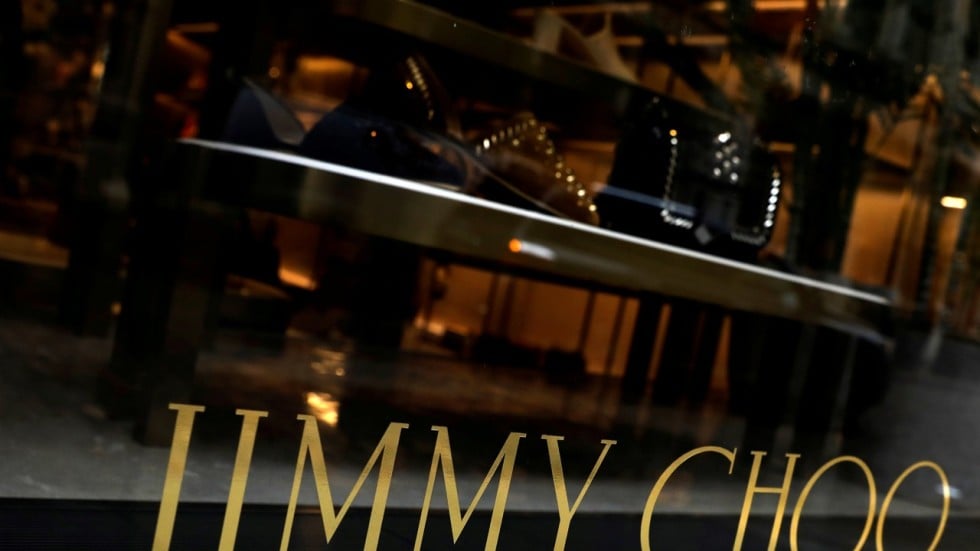 Source: www.scmp.com
Versace luxury fashion house 'to be sold shortly': media
Source: sg.news.yahoo.com
Winx Pleases Connections In Barrier Trial As She Gears Up …
Source: www.paulickreport.com
Pennsylvania Man Faces Charge After Being Caught by Police …
Source: amredeemed.com
New Touring Exhibition: Mythical Creatures
Source: efdmuseum.com
Report – Clematis Ginza – Shoegazing English
Source: shoegazing.se
Ivanka Trump must answer questions in shoe design lawsuit …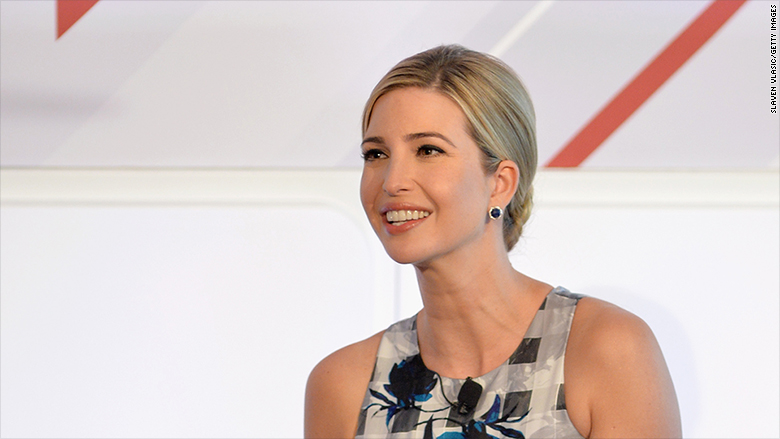 Source: en.mogaznews.com
Bodies of couple that disappeared in 1942 found in Swiss …
Source: uk.businessinsider.com
Bodies of couple that disappeared in 1942 found in Swiss …
Source: www.businessinsider.com
THE SCORE: Clarks Desert Khan 2
Source: thisguysworld.wordpress.com
Cool Video Showcases South Africa and SA Shoes made with …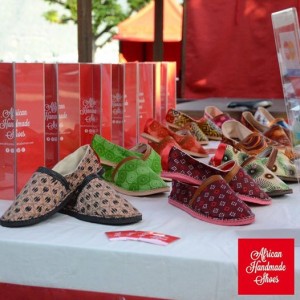 Source: sapeople.com
With Sultan Kosen Stock Photos & With Sultan Kosen Stock …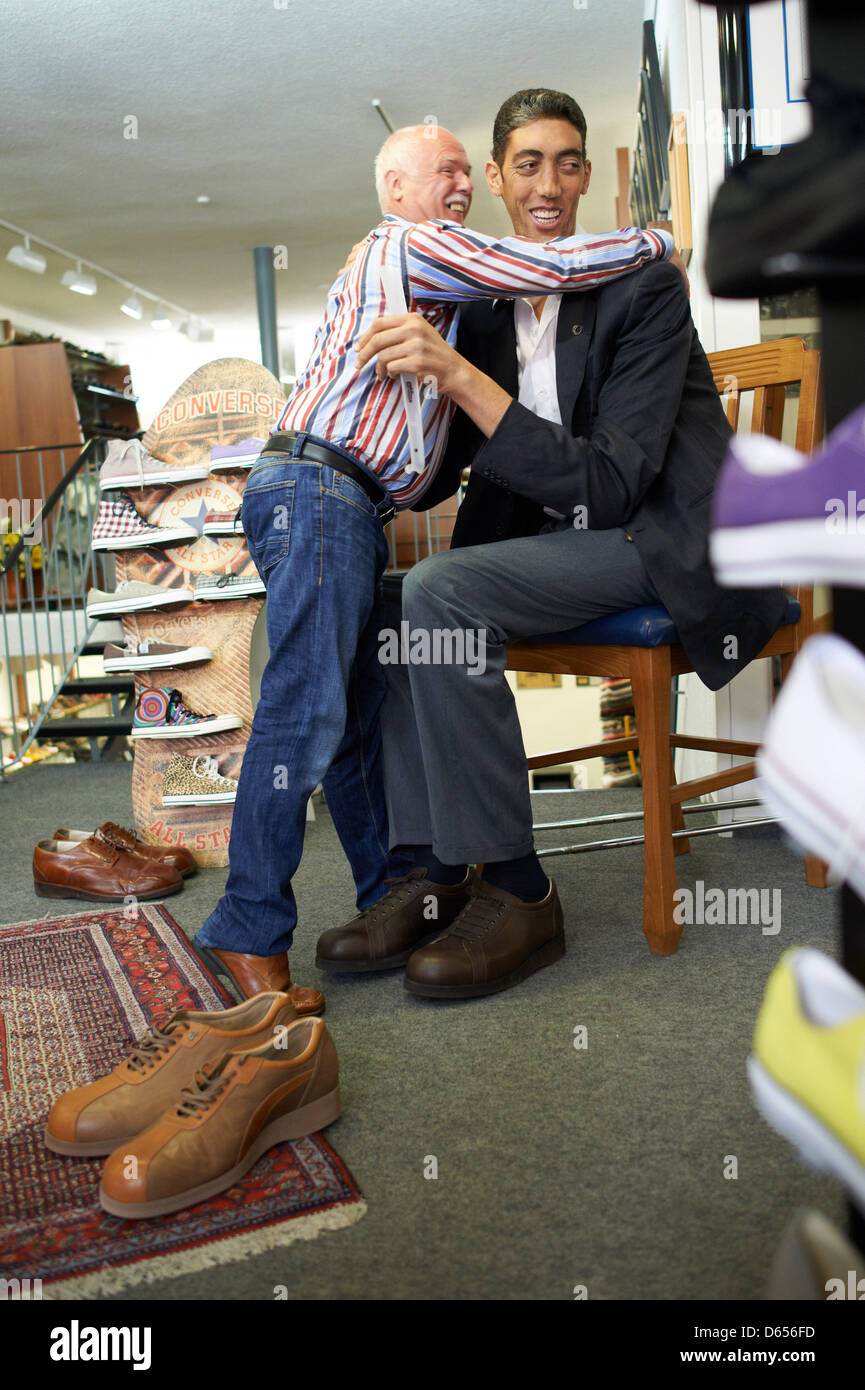 Source: www.alamy.com