Questions and Answers about Shoes
You certainly know that people who are vegan life, not only vegan food, consume or vegan beauty products to use, but also other vegan products everyday use. Among other things shoes. This is ensured that, for example, comes the leather not from animals.
There are now beside clothing also vegan shoes, including the label Noah.
Noah was founded of 2009. The shoes as well as accessories, are made ​​of vegan materials.
Noah guide refers to the ecological footprint, innovation, sustainability and socio-ecological thinking.
The designing of the models, their production can find in Italy, of course, under fair working conditions, instead. Here, of course, pay attention to the environment. Each shoe and every accessory is traditional, with love and dexterity, made ​​by hand.
The Italian style of products, outstanding quality and comfort are one of the points that make the shoes so special.
Question: What's on Vegan Shoes So Special?
Definitely plays the sustainability a major role. The shoes are made ​​of sustainable, recyclable and partially recycled materials. The material is also free of toxins, allergens and very importantly, free of animal products.
Question: What Materials A Vegan Shoe Consist of?
Is used here a microfiber that is light, durable, breathable, water resistant and even suitable for allergy sufferers!
The adhesive consists of hydrogen-based. Thus it is guaranteed that the shoes are made ​​without animal products.
Suppose a shoe apart again. The uppers consists Micronappa and from microsuede (High Tech Products). Both materials are polyester fibers.
The special feature is the ability microsuede water edges to avoid. Both materials are breathable.
The insoles are made ​​of micro fibers or cork manufactured, depending on the model.
The shoe sole is a mix of natural rubber and recycled plastics and or natural rubber.
Question: Comfort Vegetarian Shoes
To be honest, I had suspected, are the shoes made ​​of plastic and polyester smell extremely to artificially and have an unpleasantly hard wearing.
With my guess but I did not give me satisfaction. Claudia & Claudio blu are therefore my first vegan shoes that are in my possession. Now I would like to share, feel like the shoes at the foot and see whether it so you robust are.
The all-weather boot is perfect for the transitional period the spring or fall. By the padded edge and the aggressive tread the shoe bears safely on foot.
Again, the very quality microsuede is used.
Thickness shoes are uncomfortable? Not at all! At least not this presented to me. According to this FAQs website, the padded edge protects the ankle and keeps the foot straight. The insole is comfortable and soft and tactile rubber shoe sole I came not to slip! In my active body movement, I felt no sweating on feet, which the statement of breathability encouraged. Here is expressed comfortable fit given!
Question: Quality And Cleaning of Vegan Shoes
The new shoes were the same extreme conditions exposed, namely when gardening in the wet, partly muddy ground. The shoes were subjected to a severe test.
he mud and dirt set off under the sole and the shoe.
Very remarkable is the easy cleaning of the material. It can be easily cleaned with a brush or a damp cloth. I call it absolutely easy to care for! After drying had no water stains recognizable!
By wearing branches, I was concerned that the shoe gets faster scratch points, but again I agree with the statement of Noah: The shoes are scratch resistant and very durable!
Question: Vegan Shoes Have An Eco Design?!
Let's talk about style. If you like robust design, which is absolutely correct with this model! The shoes look no boring. It's worth it in Noah Shop to browse! Of course Noah has other models in the range, such as sandals, pumps, dress shoes, sneakers, boots or slippers. The design is striking breathed chic and Italian.
Question: Vegan Shoes Yes or no?
Of course, the price of 179 Euro is not cheap, but it is here to a product that all the criteria of a good shoe hergibt:
scratch-resistant, comfortable to wear, easy to clean, breathable, solid foot hold, a good footbed and free of harmful materials.
The philosophy of Noah, as well as the quality of the products have absolutely convinced me.
So if vegan lives of you and respects or footwear on extracting good quality, which should definitely take a look at Noah Shop!
Have you ever vegan shoes in the closet?
Gallery
A History of Reebok Question Colorways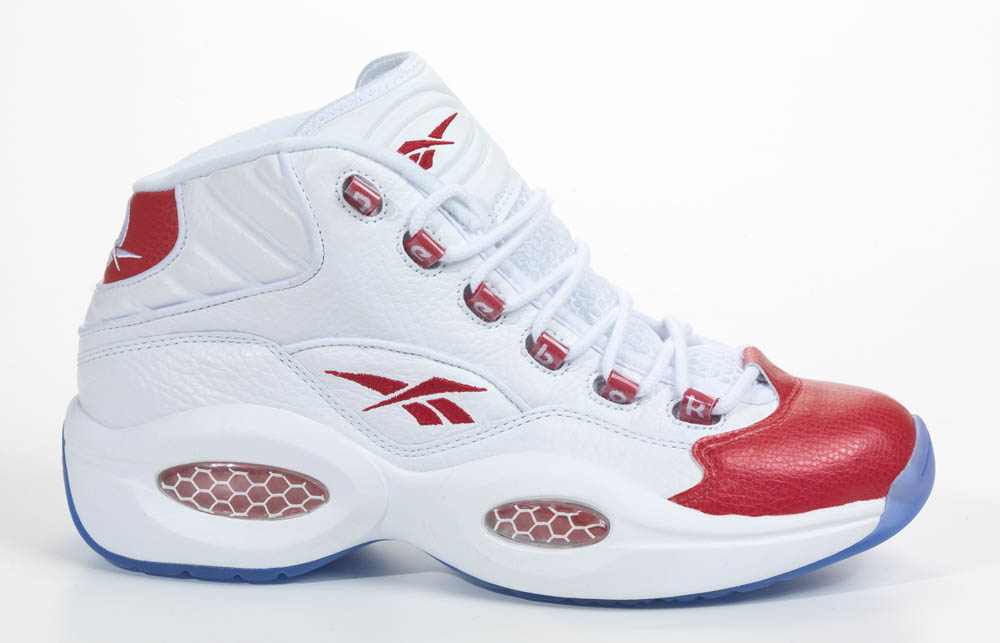 Source: solecollector.com
Reebok Question Mid "Georgetown"
Source: www.pinterest.com
Reebok Question – White/Red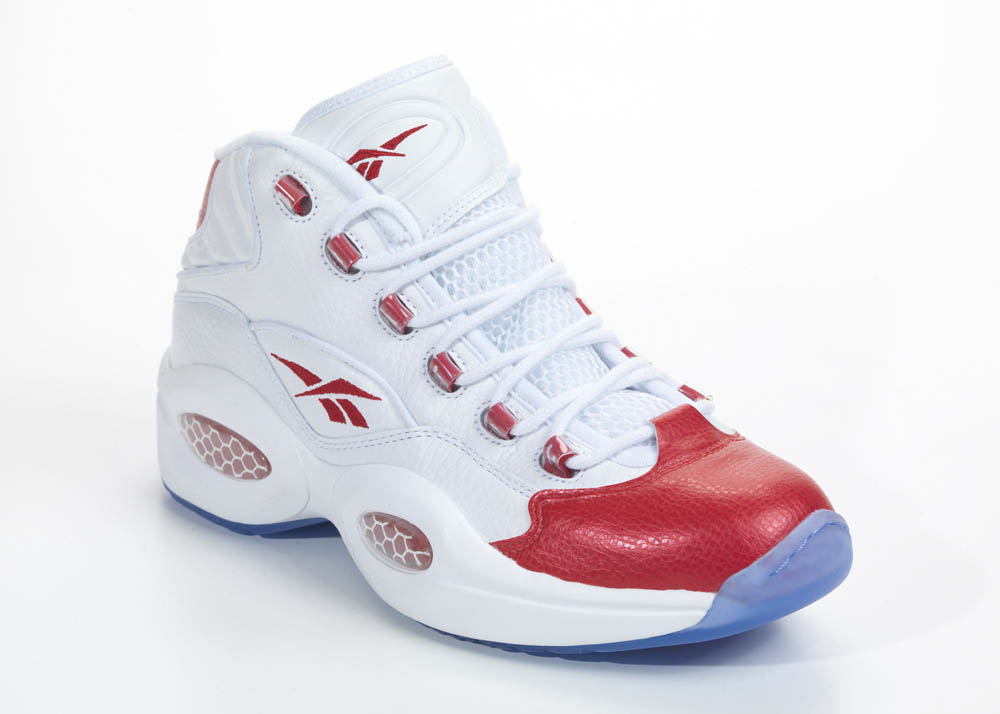 Source: solecollector.com
A History of Reebok Question Colorways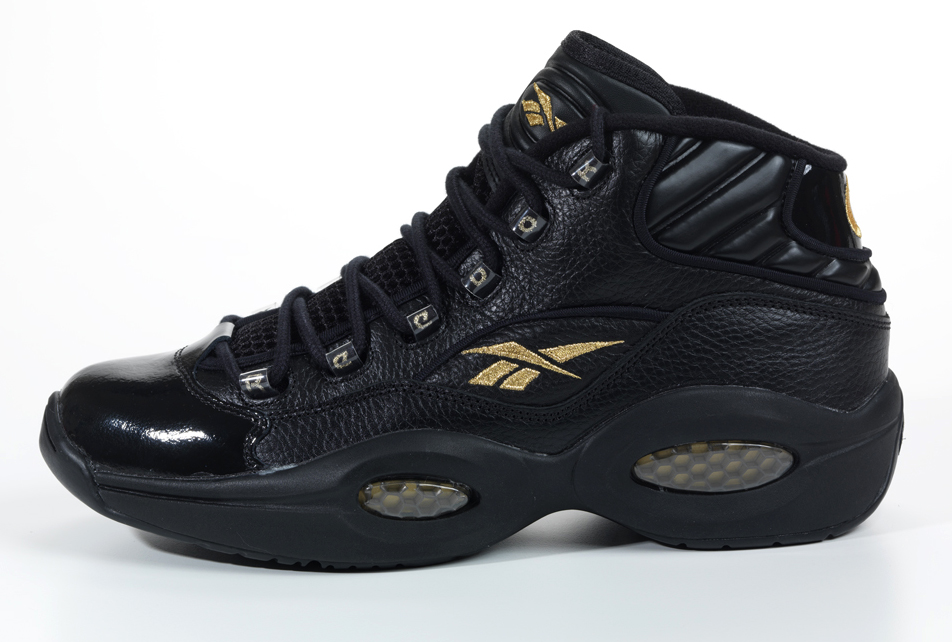 Source: solecollector.com
SneakersNStuff x Reebok Question – Red
Source: sneakernews.com
Reebok Questions "Hoyas" – New Images
Source: theshoegame.com
Packer Shoes x Reebok Question Mid "Draft Day"
Source: hypebeast.com
Win FREE Reebok Question Mid "First Ballot"
Source: www.pinterest.com
ShoeFax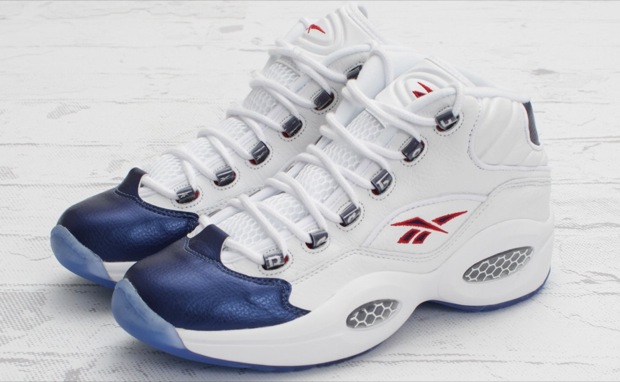 Source: shoefax.com
Tuesday Shoe Day: Reebok
Source: jeracgallero.wordpress.com
A History of Reebok Question Colorways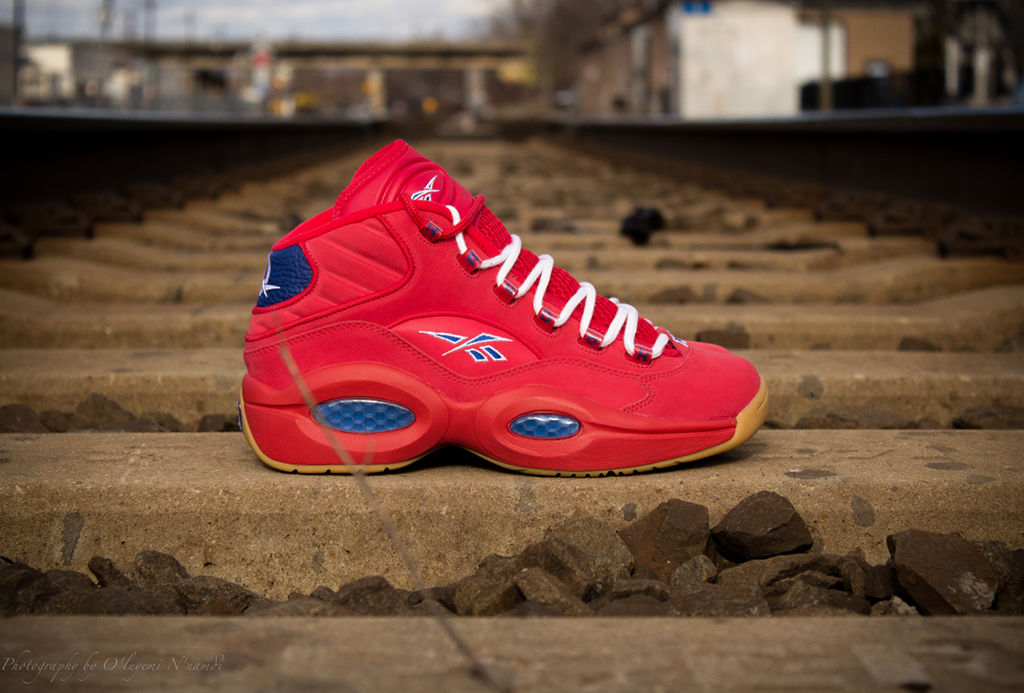 Source: solecollector.com
Reebok Question Mid Purple I3 Allen Iverson 2014 Retro …
Source: www.ebay.com
reebok pumps for sale, kids Shoes Reebok Question Mid …
Source: www.mindandlifeacademy.com
Reebok: Second Rate Sneaker Or Formidable Nike Opponent …
Source: lifestylesdefined.com
5 Best and Most Comfortable Basketball Shoes in 2018 …
Source: mybasketballshoes.com
Reebok Question Bad News
Source: sneakerbardetroit.com
How the Greatest Basketball Shoes of the '90s Were …
Source: bleacherreport.com
Numero Uno Navy Casual Shoes: Questions and Answers for …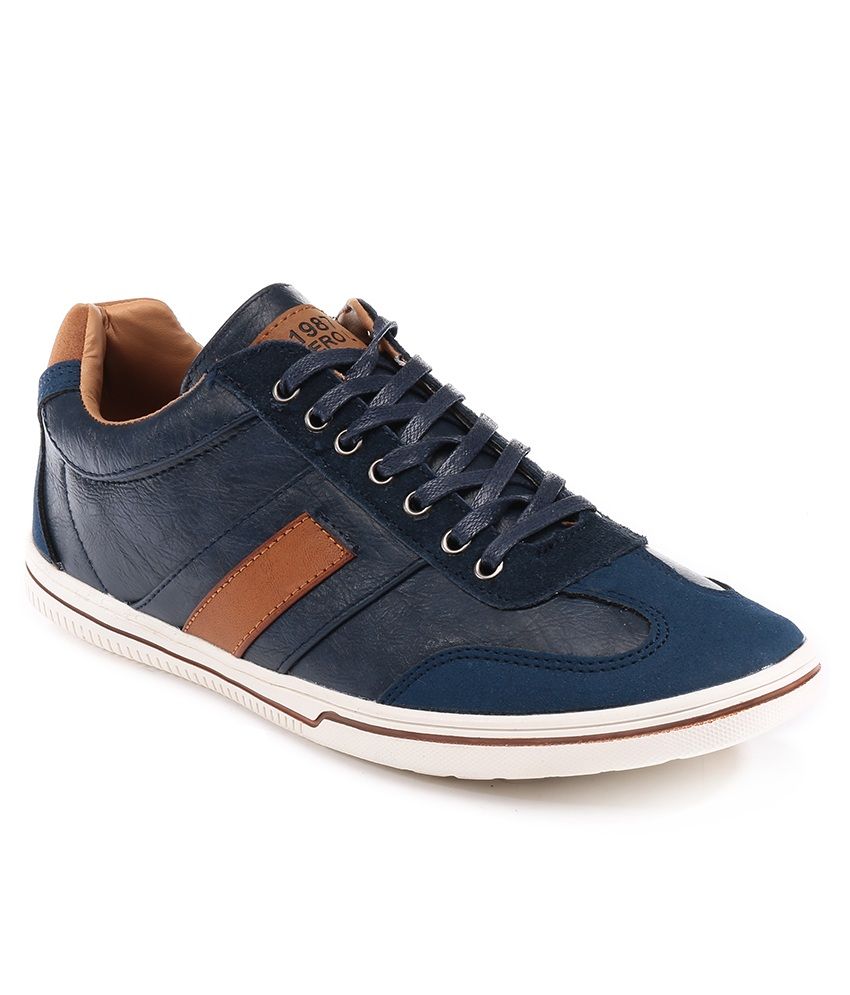 Source: www.snapdeal.com
284 best the ANSWER: Allen Iverson images on Pinterest …
Source: www.pinterest.com
Nike Black Sports Shoes: Questions and Answers for Nike …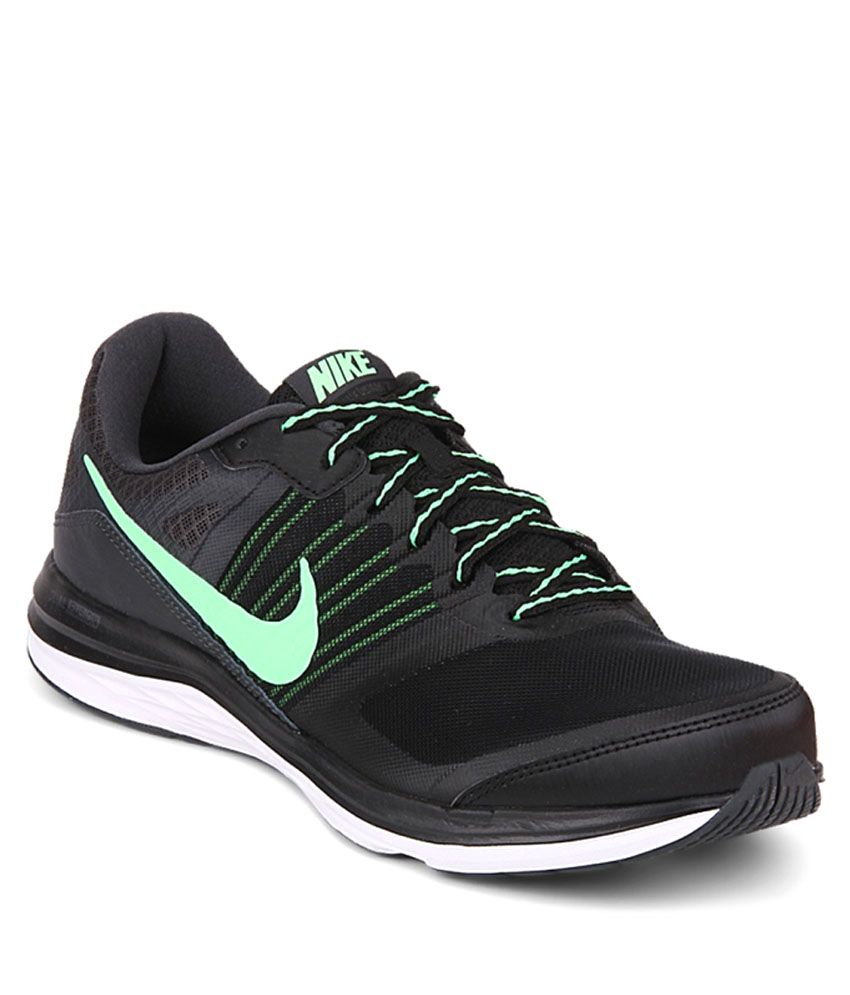 Source: www.snapdeal.com