You've probably heard of the Mary Jane tennis line. With a beautiful collection and super funky, it makes the head of several young people who love style and comfort, especially the teenagers. They are very cool types – both shoes and clothes – with many ways to match the look. Follow the post and know everything about the brand!
The Mary Jane tennis line has been on the market since 1999. It is a women's own brand aimed at the pre-adolescent and adolescent public.
According to the creators, it is suitable for girls of personality, who love street wear fashion and sympathize with skateboarding and urban sports, however this is not rule, so much so that Mary Jane sneakers have already fallen in the taste of women of diverse styles by the wide option of Colors, styles and designs.
Why are Mary Jane sneakers so popular?
Both here in Brazil and abroad, the line of Mary Jane is succeeded in large part by the girl with blue hair, the highlight of the brand.
Mary Jane is a smart, intelligent, fun and, of course, very stylish character. In addition to her blue hair, she loves music, has a mascot cat, and likes to dress comfortably, inspiring girls to feel light and free .
The girl's mission, according to the brand, is to stimulate creativity, to pass values beyond the aesthetic standard dictated by the media, to respect the opinion of the adolescent and to inform her with quality about the subjects that surround their world.Who does not want to feel that way, does not it?
Amid the insecurities and challenges of teens, Mary Jane shows that every girl should value herself, her dreams, her tastes and her personality, going beyond what is common and said as normal!
In addition to being a brand that cares a lot about its customers, Mary Jane has a very cool blog with news on sports, behavior, beauty, women's empowerment and fashion, of course! It's worth taking a look.
Mary Jane is a line that values ​​a lot for 'normcore', a basic style with casual looks, against the unbridled consumerism and with the thought that 'fashion is not to connect to fashion'. Cool, huh?
Mary Jane Tennis Shoes
Currently, Mary Jane has 42 tennis lines. There are several incredible options that vary and can be used on several occasions – all with M well highlighted. We've listed some cool stuff you should join!
High-top sneaker line ideal for a casual look, from going to school to working or leisure.It has five types: patterned mix, jeans, white / leather, sweatshirt, red high school.
The sneaker has become very popular in recent years. There are those who love and hate these footwear, but one fact is that it highlights the visual a lot. Mary Jane's 'sneakers' has three models.
They are Mary Jane medium-duty, super-comfortable. For you who loves to dance, it's a great choice. The cool thing is also that the three types of this line please daring girls (pink), discreet (black) and cool (jeans).
Already the types of the line Selfie are those basic of short pipe, something like a Vans exclusive for women. It has the most types: moletom, print, eco, mix, jeans …
The sliper is that sneakers without practical lace and comfortable. Of course you could not miss Mary Jane!You can use it on a daily basis, on several occasions!
Ideal footwear for a party and a most exquisite event, reminds even a sneaker in gradient!You need to have one of those!
Mary Jane has a really cool line of high-top sneakers in boots style, ideal for cooler days and to match tight fitting pants. There are several options: swag, link, indie rock, queen …
Looks
As you know, there are several possibilities to match the sneakers with the look. The Mary Jane has a cool variety that allows you to assemble both a casual style and a more exquisite look.
The goal is to stay cool, alternative and full of attitude, so creativity must be taken into account when using any Mary Jane sneakers. Check out some cool looks to copy!
The Mary Jane sneakers and clothes line goes well in the female hipster style! Learn more in the post Hipster Style: Female, Male, tips and 80 looks!
In addition to sneakers, Mary Jane also sells leggings / jogger pants, shorts, sweatshirts and a number of sweaters / t-shirts! You can buy it in Hoticle.
Want to give a general up on the look to look more beautiful, stylish and alternative? The Mary Jane line is a perfect fit for girls who love to dress comfortably and beyond conventionally. Worth to join!
Do you have any questions, suggestions or criticism? Leave a comment in the post!
It is worth investing in both the Mary Jane tennis line and all the pieces of this brand. You need to highlight all your beauty and empowerment, showing that you are more than just a little girl!
Gallery
Baby Infant Toddler Girls Tennis Shoes Mary Jane Sequins …
Source: www.ebay.com
BRAND NEW GIRLS' BACK TO SCHOOL MARY JANE FORMAL/DRESS …
Source: www.ebay.com
RED Diamond-Cut Doll Shoes (Buckle Turns) For 23" My Twinn …
Source: www.ebay.com
Serena Williams dismisses claims fellow tennis player …
Source: www.dailymail.co.uk
Vionic Agile Fyn
Source: www.ebay.com
Best Shoes To Get For School 2017
Source: www.styleguru.org
Cole Haan Zerogrand Wing Oxford Casual Fashion Sneaker …
Source: www.ebay.com
Alegria Paloma Pro in Blue (Navy Fleur)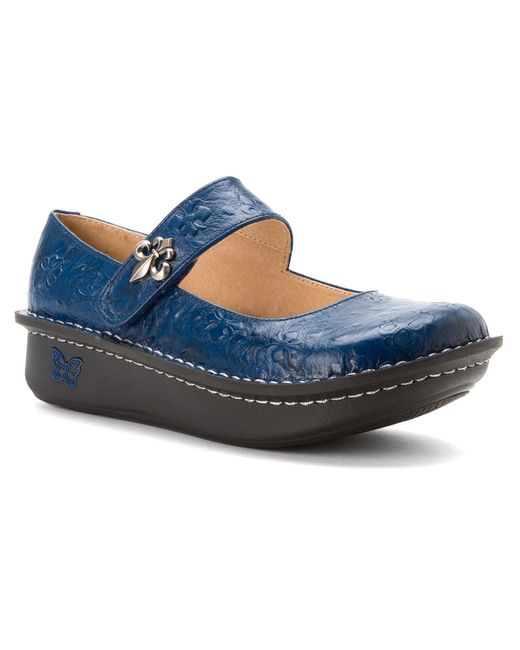 Source: www.lyst.com
non slip shoes – 28 images
Source: toritoshoes.com
30 best Doll Patterns images on Pinterest
Source: www.pinterest.com
Australia.295209 Women's Elites Natasha Black Softy Patent …
Source: www.sites-shoesale.com
Patrã³N Para Sandalias De Bebã©, Baby Sandals Template …
Source: www.cakecentral.com
fashion tights skirt dress heels : Flats
Source: bestfashionpantyhose.blogspot.com
How to make baby shoes • CakeJournal.com
Source: cakejournal.com
Women's Not Rated T-Rex Boot Taupe Original
Source: www.kttc-ndop.org
Women's ASICS® Hyper® LD 5 Enamel Blue/Pink/Green Shopping …
Source: www.kttc-ndop.org
Women's Not Rated Windansea Sandal Gold New
Source: www.kttc-ndop.org
Nuda sotto il vestito: Emma Watson tradita da un colpo di …
Source: www.buzzland.it
Baby Infant Toddler Girls Tennis Shoes Mary Jane Sequins …
Source: www.ebay.com
BRAND NEW GIRLS' BACK TO SCHOOL MARY JANE FORMAL/DRESS …
Source: www.ebay.com