Choosing his ski boots can be a real headache. Each foot has its specificities, however, proposed by brands ski shoes are supposed to be suitable for the largest number.
To make the right choice and do not regret it once on skis, it is essential to apply to a professional who will consider the shape of your foot and direct you to a suitable model.
It is precisely the work of Paul Bravais, expert "bootfitter" in Val D'ISERE. He explainsWhat are the bases to respect when we want to buy ski boots.
Size and volume are the watchwords of the ski boot
This may seem obvious, but the first criterion is the size! " People very often choose a shoe that is too big. It is important to measure his foot, in length and in width. And keep in mind that the liner loses between 30 to 40% of its volume in the first 10 days of skiing! "we remember Paul Bravais.
The volume is equally important: a late foot in a shoe "broad", it's very uncomfortable: the foot moves and it loses precision. "For this reason, it is important to talk to a professional in store, who will advise you depending on the shape of your foot and measure it precisely. .»
In addition to the foot, many elements go into account: a particularly high (or low) foot, ankle or Achilles tendon problems, calves very developed, etc… Feel free to keep the shoes long enough at the foot in the store, 20 to 30 minutes for example, and do not take if you feel any pain.
The choice of flex is related to the level of ski
This is the level of skiing that will determine the flex, the rigidity of your boots. Paul Bravais particularly insists: " If a competition skier really needs a 130 Flex, this absolutely isn't the case of a freeskier, or worse, a skier of intermediate or small size. A rigid flex requires power and an infallible technique: this is an additional handicap for a casual skier, it will be more difficult to ski well with a medium flex. »
In General, a flex 60 to 80 is recommended for intermediate skiers, while the 90-110 is for experienced skiers, 90 appearing sufficient for use off track or freestyle.From 120, this shoe is left to the competitors.
If you are a casual skier of medium level, don't base your choice on the precision and performance, but rather on comfort: shoes on the market today are enough for recreational skiing.
Carving, Freestyle, Freeride, Rando?
Ask yourself the question of your habits: for example, no need to choose hiking shoes if you cap at two outlets per year, because on track, you may regret your choice.
Choose versatile shoes if you touch all facets of skiing: good shoes 'freeride' seem to be a good compromise.
Attention to the very flexible freestyle shoes, which sometimes appear as a guarantee of comfort, so that their use is exclusive to the park.
Are "women" specific shoes recommended for girls?
Laurie Fayard, project leader of the female range of Nightingale, explained to us that " women have a lower calf, and narrower heels. We have therefore improved the heel so that it is more adjusted, and suitable pinch the top of the liner in V, so that it does not compress them calf. »
The liner is often more comfortable, with fake fur for warmth, and brands are working to make the lighter women's shoes. Finally, the best shoes women are sufficiently technical and performance to suit the more expert. So it's a wise choice.
More comfort with the thermoformable soles and boot fitting?
Is more significant, and depending on the type of foot, this can be indispensable. The thermoformed soles allow the foot to have a placement, perfect alignment. "Eliminates the hard points, we gain comfort and precision ' explains Paul.
In 2014, having sore feet is no longer inevitable, every problem has its solution.Boot fitting allows to work the ski boots to fit 100% at the feet of their owner: « can push the shell in place, distorting it to another, adjust the liner…» "Do not stay with pain, you can always find a solution " insists our expert.
Latest tips for choosing your next pair of ski boots
To choose his ski boots, take your time, and do not hesitate to pay the price: it is essential to offer shoes that suit at his feet.
It can be risky to wait for the end of season sales, because the choice of sizes and models becomes more limited and may force you to a "default" purchaseFinally, some station stores offer to try the shoes you want to buy "on skis": do not hesitate, this is the best way to know if they work for you.
Gallery
Choose the Right Ski Boots – Just in Shoes
Source: www.justinshoes.net
Choose the Right Ski Boots – Just in Shoes
Source: www.justinshoes.net
Best All Mountain Ski Boots: Buying Guide, Top Picks, Reviews
Source: myoutdoorslife.com
Choosing the ski boots that are right for you
Source: www.wedze.co.uk
Choose the right snowboard boots
Source: pro-ride.com
Choose the Right Ski Boots – Just in Shoes
Source: www.justinshoes.net
Adventure Parent – For Active Parents and Their Kids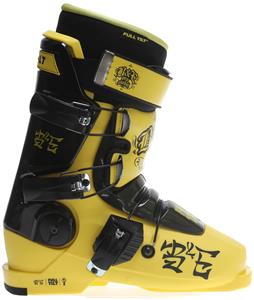 Source: adventureparent.com
3 Tips For Choosing The Right Ski Or Snowboarding Boot …
Source: www.anklefootmd.com
11 best Choosing Snowboard Boots images on Pinterest …
Source: www.pinterest.com
How to Choose Women's Ski Boots
Source: www.outdoorgearlab.com
Choosing Ski Boots
Source: skibansko.bg
Choose The Right Pair Of Ski Boots For Your Child – Allan …
Source: medium.com
How to Choose the Right Snowboard Boots (5 Steps …
Source: blog.buysnow.com
shoes for skiing
Source: www.styleguru.org
Choosing the ski boots that are right for you
Source: www.wedze.co.uk
How to Choose the Right Snowboard Boots (5 Steps …
Source: blog.buysnow.com
How to Choose Ski Boots
Source: www.rei.com
29 best Nike images on Pinterest
Source: www.pinterest.com
Choosing the Best Ski Boots for Your Skiing Level
Source: www.chiff.com
How to Choose the Best Ski Boots
Source: www.outdoorgearlab.com